About Sim2Grow
Everyday, someone dies from a preventable medication error. Our easy-to-use and affordable training system offers student nurses endless practice opportunities, making medication administration second nature—and keeping everyone safer.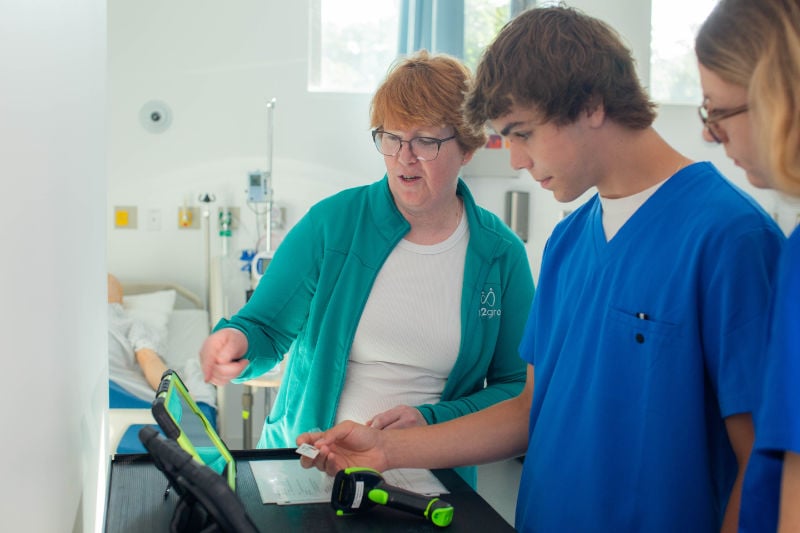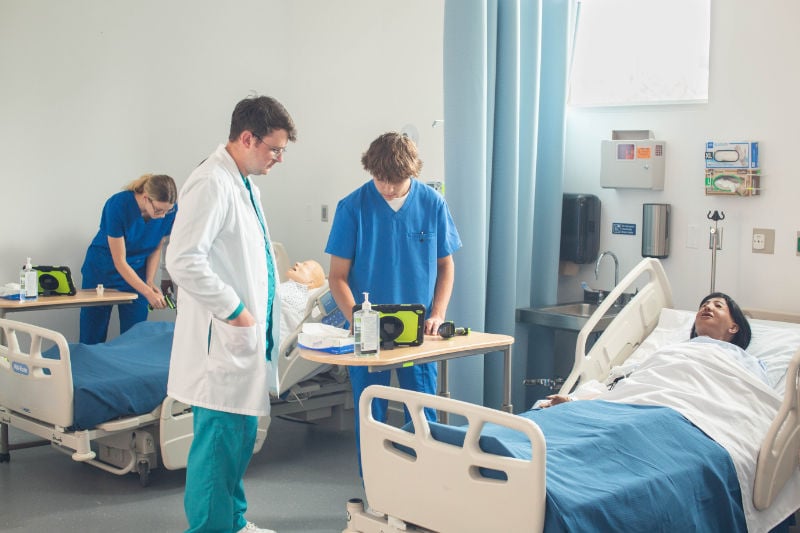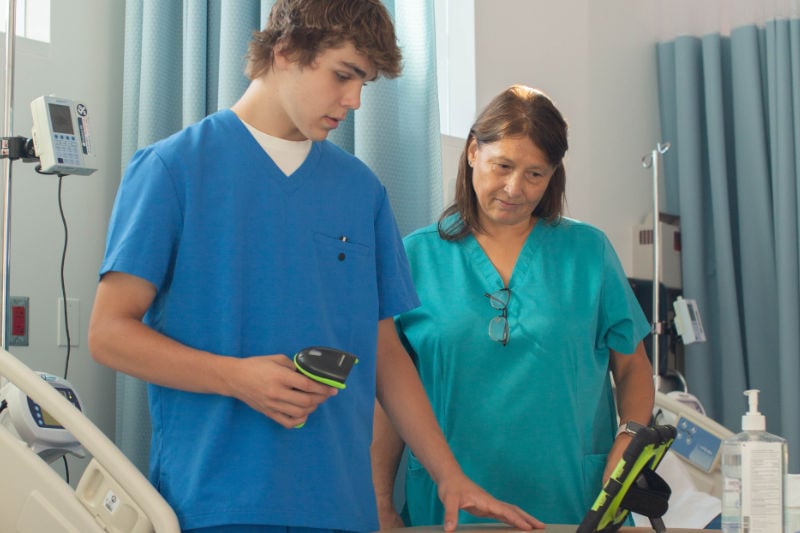 Nursing students practicing medication administration in a simulation lab using Sim2Grow
Our team is passionate about nursing. With a combined 60 years of experience in the field and 30 years in nursing education, we know intimately the challenges nurses face to get the training they need to thrive.
Teaching safe medication administration is critical for a nursing program's success—lives are literally at stake. Yet the simulation equipment most programs rely on is ineffective, out-of-date, prohibitively expensive or overly complicated.
We created Sim2Grow because as nurses and educators, we wanted it for ourselves: an affordable, easy to navigate, all-in-one solution that offers a realistic environment for immersive learning.
A Wealth of Nursing Knowledge
Sim2Grow founder Kateri Gabriele has been an undergraduate nursing lab simulation director, the simulation operations manager for a multi-hospital system, and the director of an interprofessional simulation fellowship. With the support of trusted advisors with extensive experience in nursing education, she created the software that many are calling a game changer in nursing education.
The team at Sim2Grow has educated faculty, clinicians and simulation technicians in the use of a wide variety of simulation equipment, in settings from community colleges to multi-million dollar simulation centers. We know the challenges nursing students and educators face to get the experience they need because we've lived it ourselves.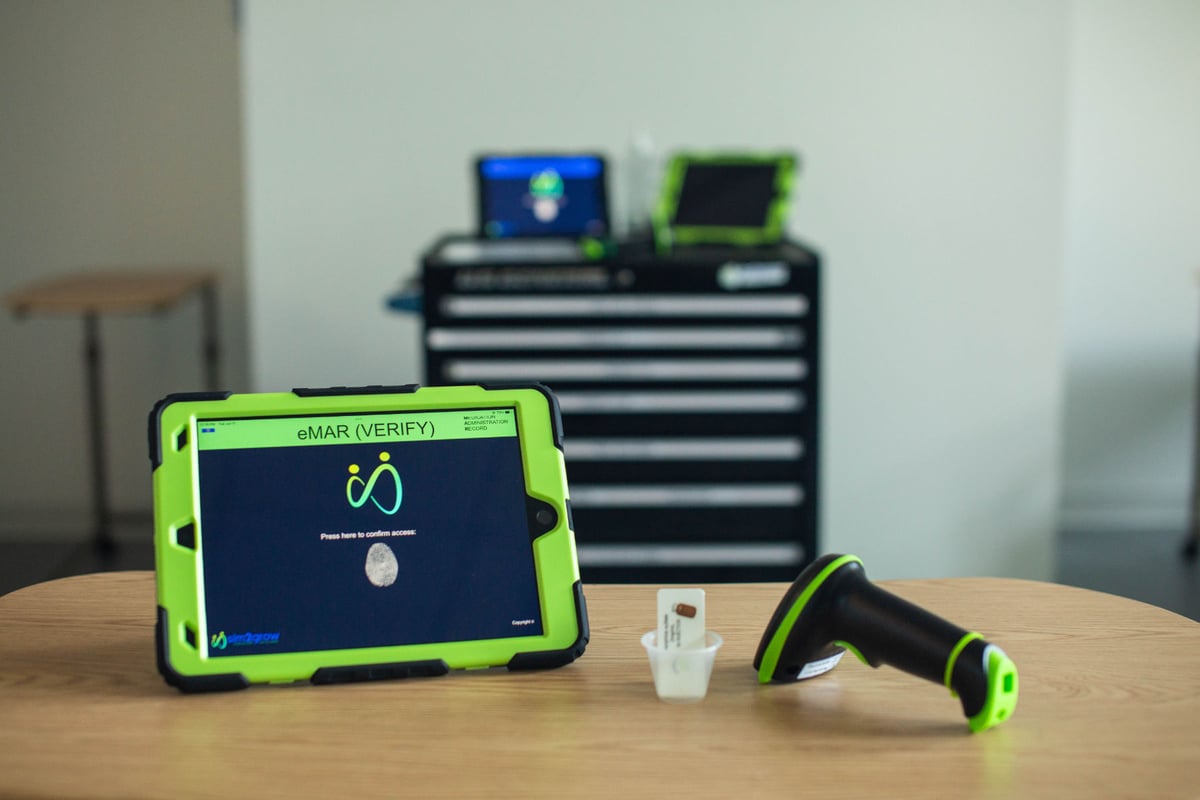 A Revolutionary Simulator
Covers every step of the critical process of medication administration
Doesn't require WiFi or rely on student subscriptions
Easy to set up—takes less than an hour
Includes ongoing technical support and faculty training, as well as replacement iPads every three years.
More affordable, allowing more units to be purchased to serve more students
Let's Bring Sim2Grow to Your Nursing Program