Be on the Leading Edge of
NURSING SIMULATION
Get the Med Room to Bedside
Med Admin Training Solution
Why sim2grow?
Stop wasting money and time on cobbling together complicated equipment that doesn't work like you had hoped.
Don't let students go to clinical confused and unprepared.
Save Clinical Faculty from stressful anxiety.
Teaching Nursing Students how to pass meds is too important to not get right. Students deserve unlimited practice because nurses should never feel unprepared when they administer medication.
Like you, we care about student success. sim2grow's medication administration training system was created by experienced Nurse Educators. We have been helping schools since 2015. Thousands of nursing students have gained confidence and experience using our system.
Join Our Team for a Free Virtual Demo.
Join us for a 45-minute demonstration of sim2grow's Total Medication Administration Training Solution. See just how easy it is to have med room to bedside med pass training in your nursing program.
Sign up HERE, today!
FREE Download
Add med admin training to EVERY part of your curriculum with these practical tips!
Current sim2grow Customers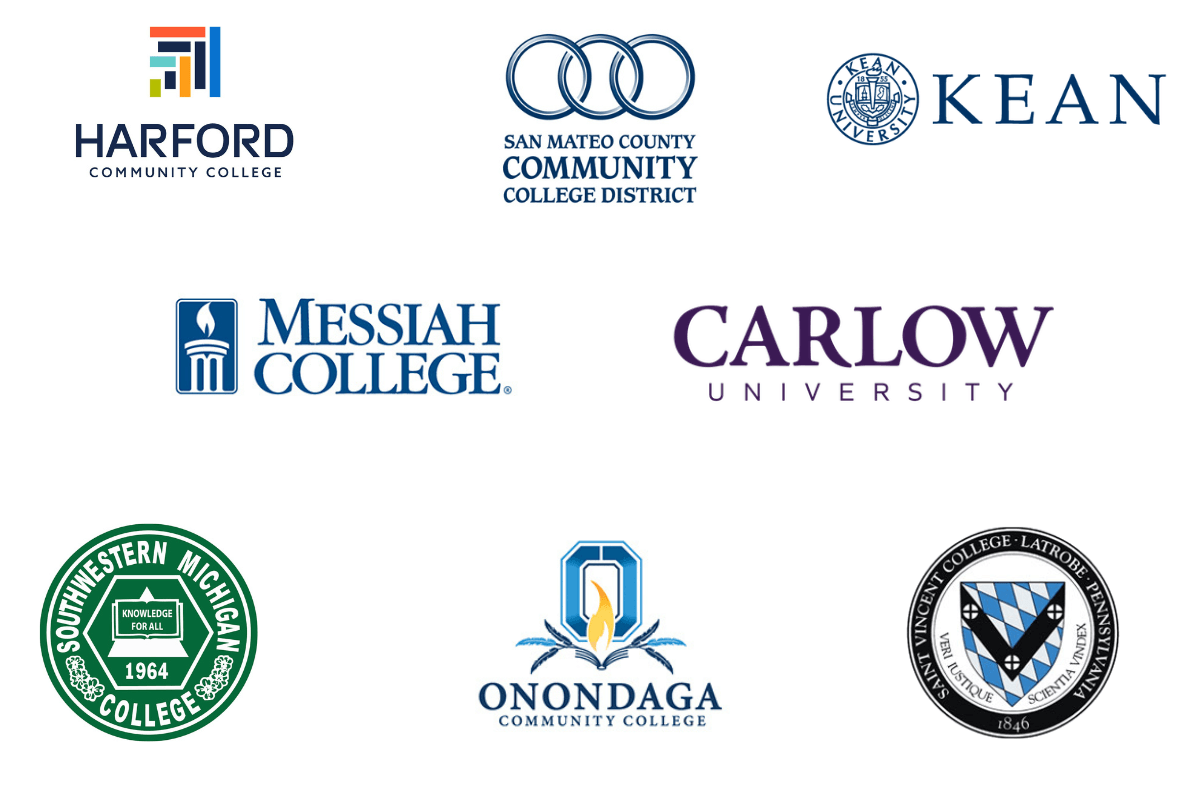 Logos of schools of nursing using sim2grow's medication administration system.
Logos of schools of nursing using sim2grow's medication administration system.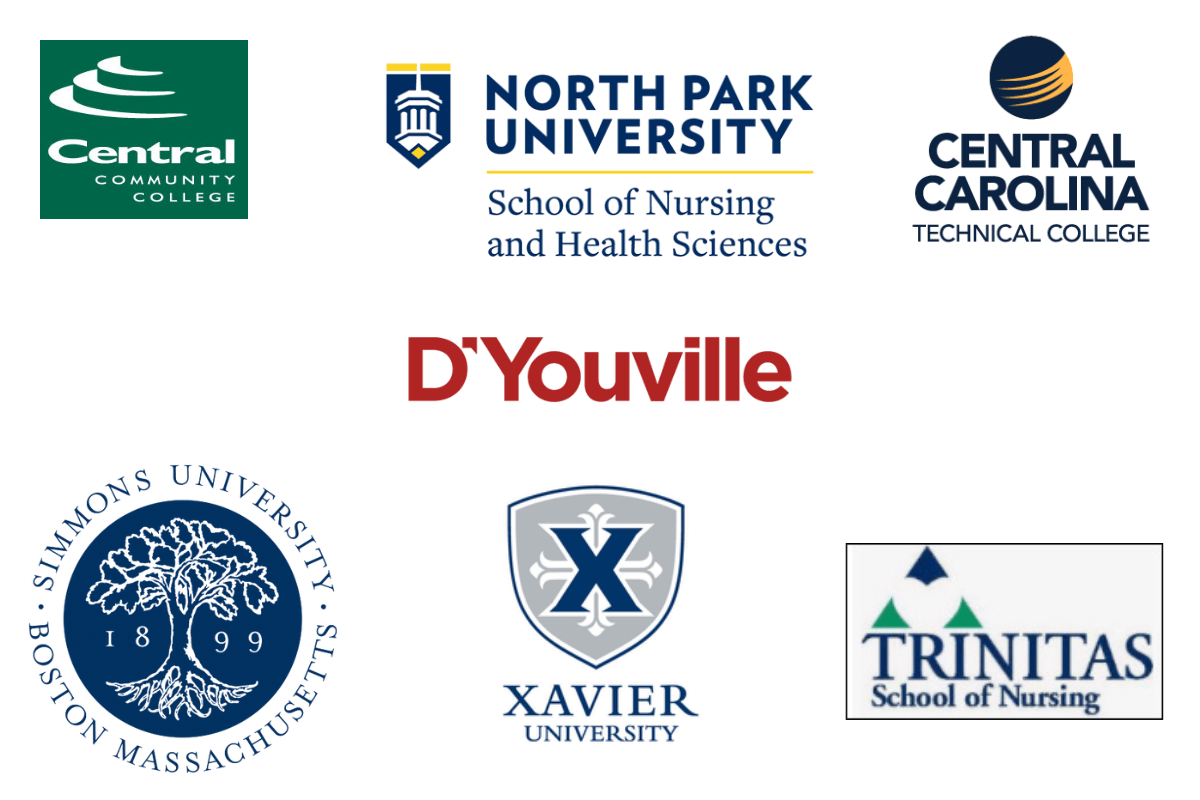 Logos of schools of nursing using sim2grow's medication administration system.
Benefits
Use real barcode scanning and eMAR documentation in your lab.
Stretch your budget.
Put your med admin training on auto-pilot – no tedious or complicated upkeep.
Teach your students critical thinking.
Improve student success with:

unlimited med pass skills practice.
increased realism in sims.
a new remediation tool.

No more improvising with partial solutions-- Have an all-in-one Med Room to Bedside Solution including sustainable reusable medication tags!
User-friendly nature makes it stress-free for both students and faculty.
Defeat Confusion in the Lab:

You're confident that the equipment will work reliably…all day long!
Faculty can "End the Pretend" by using functional barcode scanning and documentation.
Students practice so much that they finally REALLY "get it"!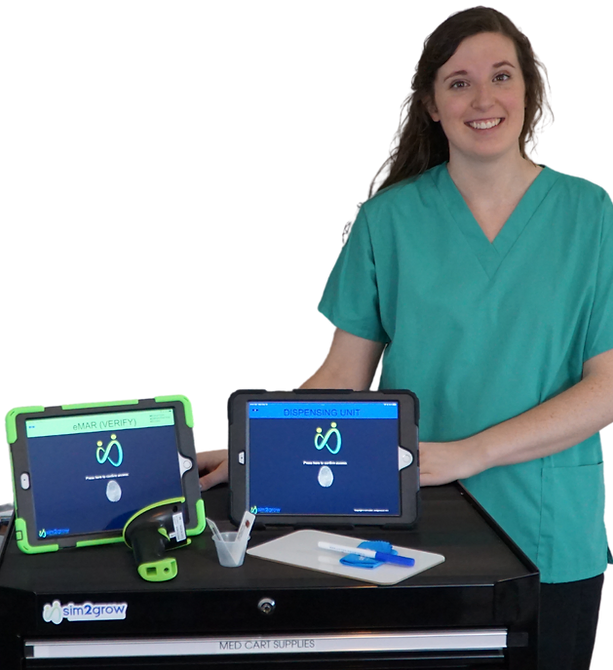 How to Get Started
1. Schedule a Virtual Demo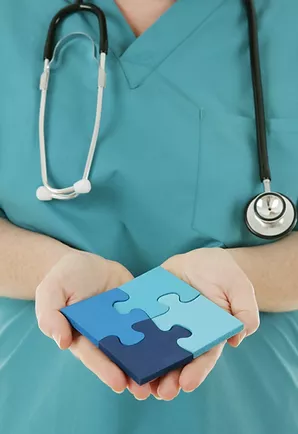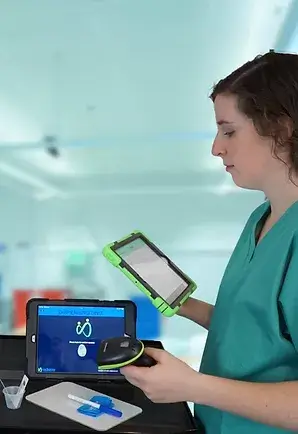 3. Med Pass is Second Nature
Take Your Program to the Next Level
At sim2grow we know you want to be a Nursing Simulation Champion. In order to become one, you need realistic training equipment. The problem is most systems are too complicated, incomplete and costly. This leaves you feeling frustrated and unprepared. We believe students deserve unlimited practice. We understand the needs of lab staff, faculty and students. That's why we designed a system that is user friendly, easy on the budget and lets learners get it right. Here's how to get started:
Step 1: Schedule a Virtual Demo
Step 2: Customize Your Quote
Step 3: Med Pass Becomes Second Nature to Students
Reserve your spot for a demo so you can stop watching your students struggle and start preparing them for their future!
Choose the Level to Meet Your Needs
Premium Plus
$19,919
3 students working at the same time!
Proprietary software
1 Dispensing Cart & Dispensing iPad
3 eMAR iPads & 3 Barcode Scanners
2 sets of med tags and bottles
3 Preloaded Patients
Plus Annual License Fee per iPad
Premium
$15,199
2 students working at the same time
Proprietary software
1 Dispensing Cart & Dispensing iPad
2 eMAR iPads & 2 Barcode Scanners
1 sets of med tags and bottles
Plus Annual License Fee per iPad
Standard
$10,199
1 student working at a time
Proprietary software
1 Dispensing Cart & Dispensing iPad
1 eMAR iPads & 1 Barcode Scanners
1 sets of med tags and bottles
Plus Annual License Fee per iPad
What people say
"Recently student reps spoke at a faculty meeting and one of the things they brought up was sim2grow's medication administration system and how it was so terrific and made simulation more realistic.When I give the new students an intro to sim2grow's medication administration system, I mention how it was created by two nurses and how you never know how you will use your nursing knowledge."
CATHY S. FROM HARFORD COMMUNITY COLLEGE
"We are getting to the end of our first semester on sim2grow's medication administration system. The students love the system!"
"We are using the medication administration system quite a lot…The students are very comfortable with it and even our faculty who are less fond of technology find it very easy to use after doing it a few times."
"We got a grant to purchase another sim2grow med dispense system! So you will be hearing from the college to purchase this for us. We are excited to get another cart."
"It meets our needs!"
"I wish I would have thought of that–It's not another high tech "toy" that won't get used."
"It's beautiful in its simplicity."
INACSL CONFERENCE ATTENDEES
×
Sign Up For Our Monthly Newsletter
Complimentary tips to
enhance


your simulation program.
Quick and easy to implement.
Frequently asked questions
Is there an annual fee or ongoing costs for the simulated medication system?
We are committed to providing simulation solutions that are within most budgets. The affordable annual licensing fee is based on number of iPads NOT per student as comonly found with software. This allows your investment to keep up with current practice through software patches and additional feature updates. Since your team members may change from time to time, the licensing also covers annual faculty training.
To further protect and enhance your investment there is an optional warranty program to go along with the licensing. This covers the iPads in case of damage. At the end of three years, the iPads will be replaced ensuring that the tablets will always be compatible with the latest iOS and battery life won't become an issue. Any new formulary tags will also be provided.
Are there updates to software?
The annual licensing fee covers feature updates and software patches so your system will stay relevant over time.
Is this system compatible with other medications we already have?
One nice feature of the barcode key tags portion of the system is that they can be used alone or attached to actual pills/vials/syringes etc. So, if learning objectives include cutting pills in half, for example, the tag can be used along with an actual physical tablet (supplied by the customer). The same applies to attaching the tag to a vial of sterile water to practice drawing up an injectable medication.
Can medications be added to the formulary? If so, is there a limit to how many meds can be added?"
There are 175 medication tags and bottles with the system. The most commonly prescribed medications are in the formulary, but, if by chance, there is a specific medication that must be included to meet the learning objectives for a particular simulation, 39 of the medications are non-formulary "blank tags" to be used as specialty medications. These blank tags can be reused as other meds as needed.
The formulary medications were specifically selected to represent a wide range of medication classifications looking less at regional preferences toward specific medications. The overarching goal of sim2grow's medication administration system is for students to have a safe environment in which to repeatedly practice and develop the muscle memory and critical thinking associated in administering medications appropriately and safely and to become comfortable in identifying when to assess and document additional parameters in the medication administration process. This can be used in a practice lab and in conjunction with simulation scenarios.
This sounds great, but can I see how it works for my situation?"
Absolutely! It is understandable to have a need to "look under the hood" before a major program equipment investment. The next step is to schedule a virtual demo to see the system firsthand and to ask any questions you may have. If it is a good match, a demo unit can be requested for your team to try it out.
Sign Up For Our Monthly Newsletter