Making Simulation Learning Stick: Debrief with Confidence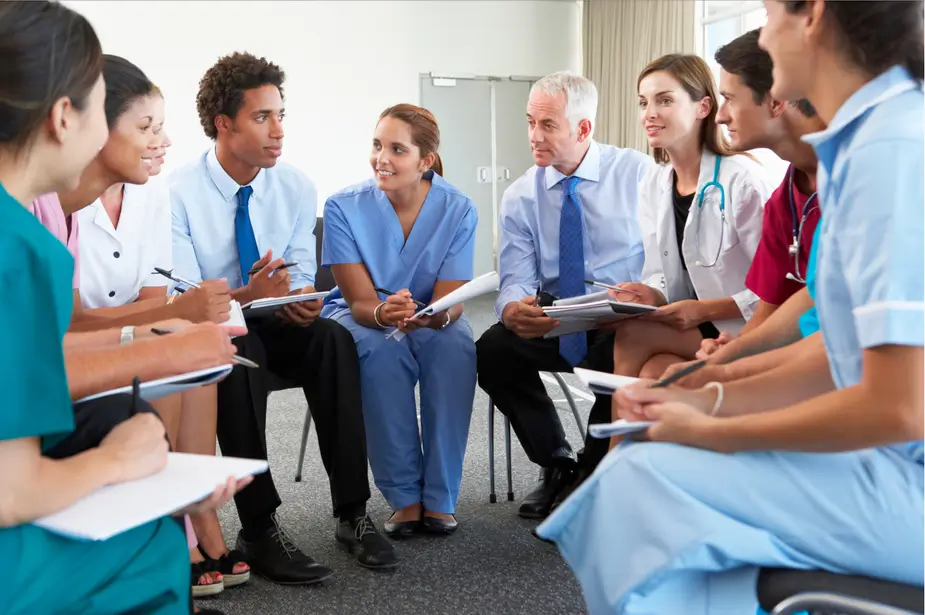 To Get the Most from Your Simulation Debrief Be Sure to:
Identify the debrief as a safe and confidential space. Respectful behavior is always expected.
Ask these questions to get learners talking (don't forget to include supplemental role learners and observers):

Were you happy with the care you provided?
What did you do well?
What would you have done differently?
What is one thing you learned that you didn't already know?
What is one thing that could have been done to make this simulation better?
What is one thing that you will now do differently based on your experience in this simulation?

Resist the urge to teach – this is the time for learners to reflect and "teach" each other
Be the one who speaks the least – let the learners lead the discussion.
Acknowledge both appropriate and inappropriate behaviors and patient care decisions – be honest with learners.
X